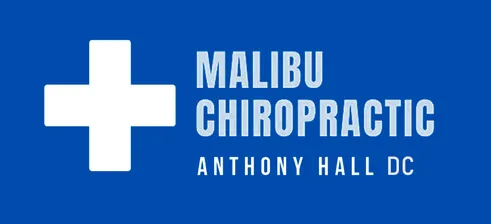 Questions... ask Dr. Hall DC - Doctor of Chiropractic: Spinal neuromuscular specialist to get out of pain, restore full function and become highly resistant to injury and disease.
DACBSP - Diplomate of the American Chiropractic Board of Sports Physicians: Specialized knowledge of athletic injuries and physical fitness.
ACR - ACBSP Concussion Registry: Diagnosis and management of concussion, qualified to make return-to-play decisions.
EMT - Emergency Medical Technician: Medical professional who gives emergency care to people outside of or on the way to the hospital.
---
Compression of morbidity: Another 'chiropractic care' positive outcome that many individuals now enjoy is... maximizing the number of healthy years in one's life while simultaneously minimizing the number of years of disease or disability at the end of life.
---
Problem solving refers to the ability to use readily available resources to find solutions to challenging situations or issues that arise. Critical thinking, however, refers to thinking clearly and rationally to identify the connection between information and actions.
---
Four basic principles of biomechanics when lifting
(Prehospital Emergency Care - 11th Ed,)
- keep object as close to your body as possible
- to move heavy objects use the legs, hips buttock muscles, plus the the contracted abdominals
- stack shoulders over hips, over feet, move as a unit
- reduce height or distance through which object must move, get closer to the object, lift in stages if necessary
---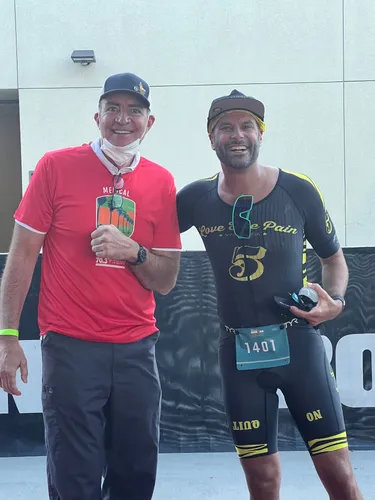 2022 Ironman 70.3 Indian Well - La Quinta California. Dr. Hall main medical assignment, diagnosis and management of the more serious conditions. Malibu local John A. at the finish line, makes it look like a walk in the park.
2022 Phoenix Rock 'n' Roll Marathon Series, Arizona. Captain Assignment, Course Med Tent 9 @ Full Mile 16.9 & 19.5, Dr. Hall with six second year medical school students. We took care of 83 patients in 3.5 hours... with the help of two scribes.
---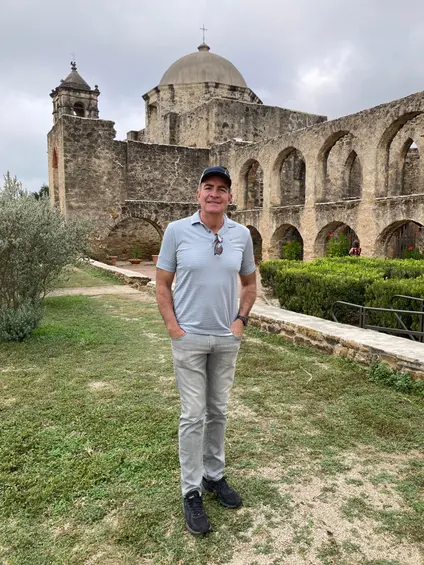 2021 San Antonio Rock 'n' Roll Marathon Series, Texas. Dr. Hall Main Medical triage captain. Helped student volunteers at the finish line differentiate who to wheelchair versus who to walk. Also, took a tour of the 5 missions in the area.
---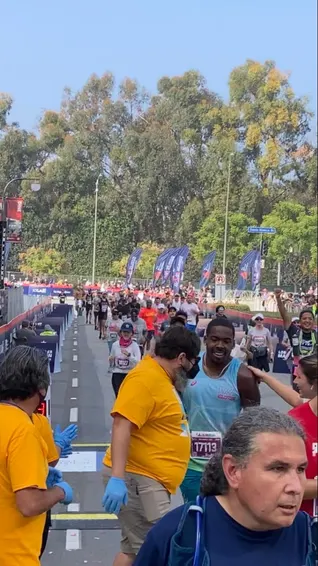 2021 LA Marathon Finish Line - A big thank you to the Hot Runners Volunteers in orange shirts helping people to keep moving after passing finish line, preventing post-exertional collapse. Dr. Hall was the finish line medical volunteer to evaluate and manage more serious conditions.
---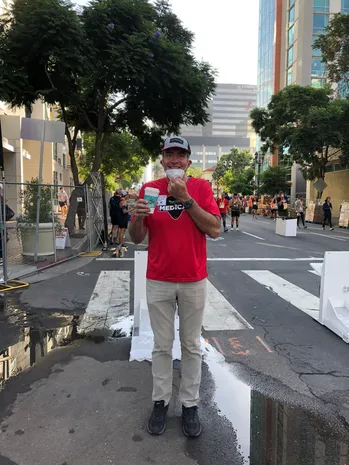 2021 San Diego Rock N Roll Marathon - volunteer main medical triage captain - Dr. Hall... next is the LA Marathon 2021, volunteer medical team USC.
---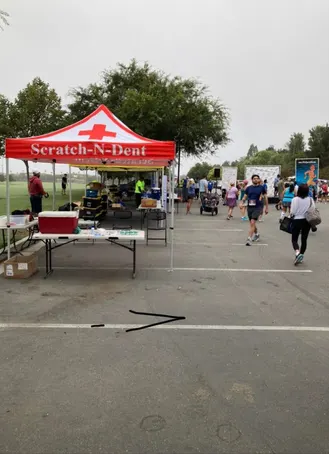 2021 Camarillo Half Marathon - Dr. Hall finish line medical director and first responder. Mostly small repairs at the body shop and few collapses.
---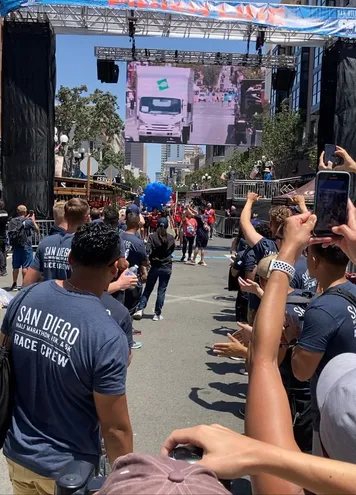 2021 San Diego Half Marathon - Finish Line medical volunteer, Dr. Hall as a first responder.
---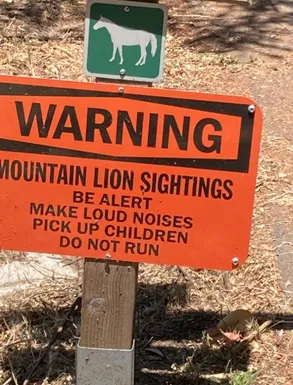 2021 Crystal Springs Trail Run Ultra-Marathon - cars, cats, broken arms. Dr. Hall medical director and first responder
---
Volleyball Injury Prevention for High School Athletes
What to watch out for... the most common volleyball injuries -
While volleyball injuries rank lowest among all major sports, volleyball players are at risk for some traumatic and overuse injuries including:
Ankle Sprains – Ankle injuries are the most common in volleyball players and the worst volleyball injuries for lost playing time. Usually, injuries can be treated non-operatively with bracing and physio therapy. Occasionally, though, ankle sprains can be associated with subtle fractures or cartilage injuries.
Anterior Cruciate Ligament (ACL) Injury – Female athletes incur ACL injuries more frequently than their male counterparts do. Like ankle sprains, most ACL injuries in volleyball players occur when a player lands awkwardly after jumping. Usually, ACL tears are associated with a "pop" and immediate knee swelling.
Medial Collateral Ligament (MCL) and Lateral Collateral Ligament (LCL) – Knee ligament injuries can also occur during volleyball, most commonly to the inside (Medial Collateral Ligament – MCL) or outside (Lateral Collateral Ligament – LCL) of the knee. These injuries are often the result of the leg twisting outward from the midline of the body.
Rotator Cuff Tendonitis – The mechanics of serving and spiking heavily depend on the rotator cuff muscles for power and movement. Actual tears in the rotator cuff are uncommon in young players, but these muscles can get irritated with overuse.
Finger Injuries – Fingers are particularly exposed to injury during blocking, setting, and digging motions. Common finger injuries include fractures, dislocations, and tendon and ligament tears. Most injuries occur when the ball forcefully strikes the fingertip.
Patellar Tendonitis – Patellar tendonitis is inflammation of the tendon that connects the kneecap to the shin bone. Patellar tendonitis is common in any athlete subjected to repetitive, forceful jumping activities, such as volleyballs' spiking and blocking.
Lower Back Pain – A common source of chronic pain among volleyball athletes, the lower back is prone to sports-related muscle or ligament strain. If the pain also radiates down the legs with numbness or weakness in the foot or ankle, the culprit may be a herniated disc.
What to do: The best methods of volleyball injury prevention
Protecting athletes from common sports injuries by:
Working with an athletic trainer or other sports medicine professional to incorporate proper strength training techniques for the lower back, shoulders, and legs
Using external ankle support (such as braces or taping) to prevent rolling the ankle
Minimizing your jump training time on hard surfaces
Warming up and cooling down muscles with stretching and light aerobic exercises before and after every practice session and match
Staying hydrated and getting plenty of rest
Eating plenty of protein, produce, calcium, vitamin D, and magnesium in your diet for health and sustained activity
Wearing any applicable protective gear, including pads
Prioritizing proper rest. All athletes should take 1-2 days a week and 1-2 months a year away from their sports to prevent burnout and overuse injuries.
Reporting all injuries. Do not play through the pain!
Anthony Hall - Sports Chiro
---
Marathon Minutes
San Diego Half Marathon, 10K/5K - Sunday July 18, 2021
Volunteer Medical Provider – Anthony Hall DC CCSP (chiropractor w/ CAQ in sports medicine)
Provided information and education to participants at medical tent in front of Expo the day before the race (Saturday July 17, 2021) 6am to 5pm.
Volunteer Cheat Sheet in hand, useful check list to provide orientation and answers to questions.
Emma, Rosa, Maria, Casey, Kimberly, Monica, Joseph, Susan, Laurie, Keto, Chris and Troy are some of the participant for whom I answered pre-race medical concern questions.
Male 36 yo Lumbar disc disease (previously diagnosed) running 4 hrs last Sunday, drove 3 hours to Palm Springs same day… still sore and stiff. Recommend stretching and ice for muscle spasm, if gets painful reduce distance… any neurological stop, see healthcare provider to recommend rehabilitation. Watched come past finish line with wife… looked good.
Female 44 yo disc herniation and piriformis muscle very tight right, hx lumbar spine DJD… back very tight, increase with running. Recommend change half marathon to 10K, stop if increasing pain or neurological, follow up with health care provider. Watched her come past finish line, two thumbs up.
Female 26 yo, demonstrate taping knee.
Female 63 yo lost 60 pounds medically managed, discussed aid stations set up for course, she asked about carbohydrate and electrolyte intake, H2O intake (discussed over-hydration), discussed re-acclimation after passing finish line.
Male 24 yo discussed use of spray and stretch.
Male x3 teenagers with questions about knees and ankle. Discussed, demonstrated and performed lower extremity stretch's, gait dynamics and foot posture toe claw and heel dip exercises (all three did it). Athlete with medial knee complaint passed me on finish line with good form and no obvious antalgia. Pre-race nutritional preparation questions discussed.
Middle aged male and female couple discussed breathing ergonomics.
Women group of 3 discussed course elevations'.
Female early 30's request bandage for blister. Provided.
Male 20's, taping high ankle sprain advice.
Female medical coverage race orientation.
Lost child. Dad and 6 yo boy Michael and 9 yo sister visited me at tent, dad came back panicked 5 minutes later saying lost son. Immediately began searched an enlarging circle 10 ft, 50ft, 200 ft over next 5 minutes asking other race staff if seen. Bottom of elevator leading up to race command station race staff informed me boy was found and was there. Staff said asked what dads name was, boy just said dad, when asked what sisters name was boy gave it (Claire?). Dad walked up at that time with daughter and went up escalator to command to retrieve son.
Male race time start.
Location start.
Couple ankle and knee healthy biomechanics – injury prevention exercises, education and training.
Chris 69 yo male ultra-marathon runner, on 81mg asprin, hx coronary aa dis, asked if he carried nitro, suggest he speak with his MD. He said his friend fell running hit his head died two weeks later.
Spoke with Dr Ben, vendor at expo, chiropractic neurologist. Special concussion program diagnosis and treatment.
70+ people thanked me for medical coverage.
Three different groups of people asked me about race guards.
Numerous inquiries into locations of race registration and bib pick up were.
Contacted command by radio for complaints of local vagrants disturbing vendors at expo.
Loud and unruly behavior by local vagrants understood as part of their individuality and respectfully ignored.
5:45a walked the streets each direction directly leading away from finish line (landing area).
Observed post finish line participant landing area preparation offerings of food, drink, seating and grab bag areas.
Several people thanked me for medical volunteering.
Presentation at finish line medical tent introductions to medical staff doctors x 2 (DO and MD) and 3 assistants. Last minute medical volunteer cheat sheet (different then other one) given to me, very helpful list of supplies. Recommend medical volunteer to organize and oversee medical tent prep before doctors arrive (put out stretchers, chairs and tables. Unpack boxes of medical supplies and review equipment checklist).
Ambulance services and personnel arrival introductions, established locations and preparations observed.
85%+ of time triaging at and immediately in vicinity of finish line. Observation of participants for neurological signs (somatic, cognative, affect) of heat injury, cardiovascular compromise and musculoskeletal complaints.
Participants passing me at finish line with signs of possible morbidity observed for next 1 to 10 minutes as exited.
Participants with frank signs of morbidity immediately assisted to finish line medical tent where transfer of care to doctor or nurse.
Break down of medical tent and debriefing of medical team followed completion of race by last participant to cross finish line.
Following breakdown of medical tent, walk about finish line landing area for final observation of participants as disperse after race.
Summary report (this document) prepared by volunteer medical provider within 2 weeks following the event.
---
Initial Visit:
Detection of problem
Definition of Diagnosis
Consideration of available options
Immediate care to get you feeling better as quickly as possible
---
Science of Spontaneous Healing
Actively seek out other approaches to healing, personally invested.
Our thoughts and emotions have both instant and long-lasting effects on all our biological systems: nervous, endocrine, immune.
Intensive meditation
Dedicated yoga practice
Journaling
Intentional gratitude
Mental imaging
Cognitive monitoring
Relaxation activities
Willing to radically change habits, routines, and even the larger scaffolding of your life.
---
American Chiropractic Board of Sports Physicians Concussion Registry (ACR) - current best practices in the evaluation and management of concussed individuals.
Parents now cite CONCUSSION as the injury they most worry about in their children playing youth sports.
By now we should assume that every Parent has heard about concussion but their perceptions of concussion are often off base.
Common misperceptions include 'too much sleep' (48%) or 'eating certain foods' (26%) make concussion symptoms worse.
Most (82%) had not heard of the concussion guidelines, and less than half (44%) were aware that sustained mental activity could worsen symptoms (true).
---
American College of Sports Medicine (ACSM)
Shoulder Injuries: Anatomy-> Biomechanics-> specific problems
MOI-> Evaluate-> Tx-> Rehab-> Return To Play
1 Little League Shoulder (fatigue fracture)
2 Humeral Shaft Fracture (throwing sports)
3 Acromial Fracture (gymnastics)
4 Brachial Plexus Injuries (contact sports- football, hockey, soccer)
5 Axillary Neve Injury (contact sports)
6 Suprascapular Nerve Palsy (overhead and throwing sports)
7 Acromioclavicular Joint Injuries (high risk and collision activities)
8 Impingement (repeated overhead activities)
9 Rotator Cuff Tears (overhead sports fall or collision trauma)
10 Instability (GH overuse laxity or trauma)
11 Acute Dislocations (anterior or posterior)
12 Recurrent Instability (subluxation or dislocation)
13 Labral Tears (rotating and twisting leg motions golf, soccer, ice hockey, ballet, football)
---
The Ideal Doctor: They listen, they care, they work with you, they teach you…

Inflamed spinal joint ligaments (vulnerable area) are caught off guard with a certain movement, brain protects spinal cord and related nerves by extreme and painful muscle contractions to stop all movement of that area... long version

OUCH!!... short version :)
---
Finding Alpha

A - meditations
Begin your day with an acute sense of purpose, a smile to start, as the light fills your being with an open heart. Trust there is reason for all that you do, be assured that all feelings come from true you. Breath deeply as your body awakes, relax again your body as you begin to meditate. Capture a reason for all that you do, become fully present, in only nature knows how. Fasten your seatbelt, you go for a ride, into the heavens with gigantic leaps and strides. Finding Alpha, we have begun our day, surfing, skiing running we begin to play. Work that awaits us is only a part of all that is open to our self-loving heart. Choose what you do when out of your mind, that's where you find nature, the purpose of the most pure kind. Laugh as go into a world filled with love, you are the creator of all that is good. Morning Meditation

Body feels great, relaxed energy, mind at peace. Appreciating my life as thoughts of happy memories flow. Life is good, beyond amazing and only getting better. Cumulative joy. Evening Meditation
Relax your Body, Mind and Soul

Love & Understanding

Kindness
Joy
Peace
Silence
Happiness
Trust
Wisdom
Fun
no time
no environment
no body
go back into your dreams
sweet dreams
go back into your relaxed body
every breath out relax your shoulders, neck and digestion
smile and grow young
dance to lift your spirit
cry with the joy of blessed friendship
laugh from the guts and feel your digestion improve
yawn and your heart will calm
write fair words and your soul will heal
always trust and you will have no regrets
humble and the light will come to you
spirit is with you always
A – written during morning meditation
And the people stayed home. And read books, and listened, and rested, and exercised, and made art, and played games, and learned new ways of being, and were still. And listened more deeply. Some meditated, some prayed, some danced. Some met their shadows. And the people began to think differently. And the people healed. And, in the absence of people living in ignorant, dangerous, mindless, and heartless ways, the earth began to heal. And when the danger passed, and the people joined together again, they grieved their losses, and made new choices, and dreamed new images, and created new ways to live and heal the earth fully, as they had been healed.

---
Spinal Care Exercises - improving brain body function.
Chest up right posture on breath completely out.
Squeeze shoulder blades back and down.
Ears back over shoulders.
Hold at 80% contraction 4x 10 sec all at same time.
1. Continued good posture afterward will help sleeping CSF flow and oxygen intake.
2. Goal: function at 85% excellent spinal posture when sleeping... is when immune system Gains it's strength.
3. Improve the oxygenation of the tissues in your brain and body. Restore stamina and mental focus with diaphragm exercises.
10 sec isometric contraction with breath out.
4. Immediately maximize cerebral spinal fluid, blood and lymph flow with thoraco-lumbar exercises.
50 sec isometric lift.
5. Strengthen your heart and train your adrenals with heal dips exercises.
2 sets of 25 dips bilaterally then unilaterally.
6. Sleep exercises to calm your central nervous system.
4 sets 10 sec CTL spine and skeletal isometrics on breath out.
Adjusting your spine can immediately correct Spartacus posture by 2% and improve exercise performance.
Daily spinal exercises can boost your vitality and help prevent injury and illness.